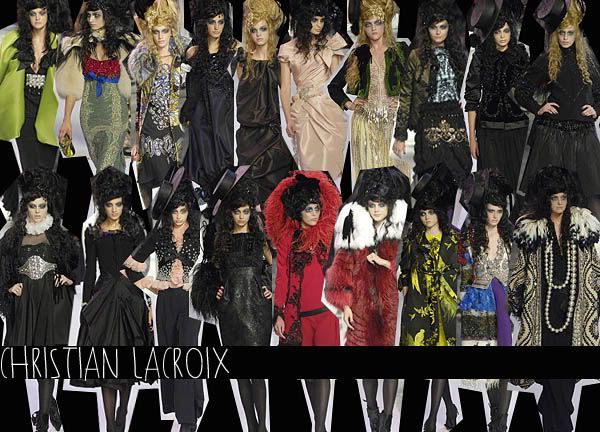 if there was a show that really inspired me,it would probably be christian lacroix's fall 2007 couture show.as a whole,it really opened my eyes to the world of couture.

the materials are of the most luxurious caliber.the way he mixes these different textures and techniques just work as a whole outfit.it showed a lot of fur(of course).each versatile piece has a complex detail.

to me, it was fantasy down to reality.

the story i made up:

as modern age come,with technology booming.the european aristocrats are forced to shelf their way underground,to continue their traditional ways.although as time passes,the dark mood along with the conflict of modernity.these women have evolved into creatures of hybrid glamour.

they made a club,only for exclusivity.only women of their kind is allowed.


photos from:
style.com